Presented By
Patrick Lynch
Featured Property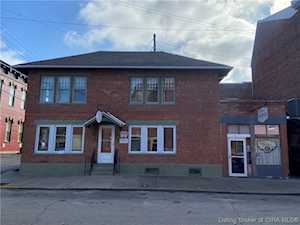 410 West St
Madison, IN
Helpful Links
The Selling Process
Real Estate marketing has changed dramatically since F.C. Tucker opened its doors in 1918. Marketing your home then simply meant sticking a sign in the yard and running a newspaper ad. Today things are quite different. Below are some of the services he will offer you during the selling process.
FCTLynchGroup.com
You can view every home for sale in Madison, IN, and the surrounding communities at FCTLynchGroup.com. On his website, you can search for homes by street name; view a map that shows the location of other homes for sale, schools, parks, shopping and much more. You can also take a sneak peak at Sunday's open houses on www.TuckerGoshen.com and learn about buying, selling and financing a home.
The Selling Process:
When An Offer To Purchase Is Received, he will:
1. Detail seller expenses and net proceeds
2. Discuss qualifications of the buyer
3. Counsel you and negotiate the best price and terms
4. Prepare a calendar of key upcoming actions
5. Explain all details and contingencies
6. Maintain rapport and communicate with the other agent involved in the transaction
During a Pending Transaction, he will:
1. Order title insurance, deed, survey, and other necessary documents
2. When appropriate, meet appraiser at your property and present market data
3. Review the inspection report with you
4. Keep you up-to-date on the pending details
5. Follow up with the borrower's lender
6. Assist cooperating agent with any problems relative to the sale
7. Review the title work
8. Schedule the closing
At The Closing, he will:
1. Discuss proceeds and closing statements with you
2. Attend the closing and answer all questions
3. Coordinate possession of property
4. Maintain a file of closing papers
5. Help coordinate the transfer of utilities and keys
With more local offices, more agents, and more avenues to showcase your home, you will be on a winning team with the F.C. Tucker / Scott Lynch Group. A company that reaches more homebuyers down the street, across town, and around the world. It would be an honor and a privilege to call you a client.
If you would like to know the fair market value of your home and a detailed explanation of the selling expenses, contact him today.